11/05のsoftware
The software will include two parts.
1. One is real time part, which is used to display the real time data and
also the total power from the start time of this measurement.
2. the other one is the post analysis part, which is used to give the
history data. In this party, the user can choose the product type, the time
span to display, total power consumtion or not by a set of comboboxes and
checkboxes. But, firstly the user has to tell the software the date and time
of the result he want to know. Also, the user can choose to show the result
of current time by pushing a special button. The results before or after the
selected date and time can be shown also. I mean the same time span but
before or after the specified date.
So, I need two types of files.
1. One is real time file, in which there are just data like
PPDDHHMMSSCCCCCC, and it must include all the products (if no, the data
should be zero) and will be updated by time. The name of the file should be
realtime.txt.
2. The history files. If you want to save it by product types, that is OK.
But, there is onething I think is not necessary. That is `Z`(time span). I
can read the file and get the necessary data by the software. So, you just
need to save the data in the files like PPDDX.txt. And the data format in
these files should be the same as real time data.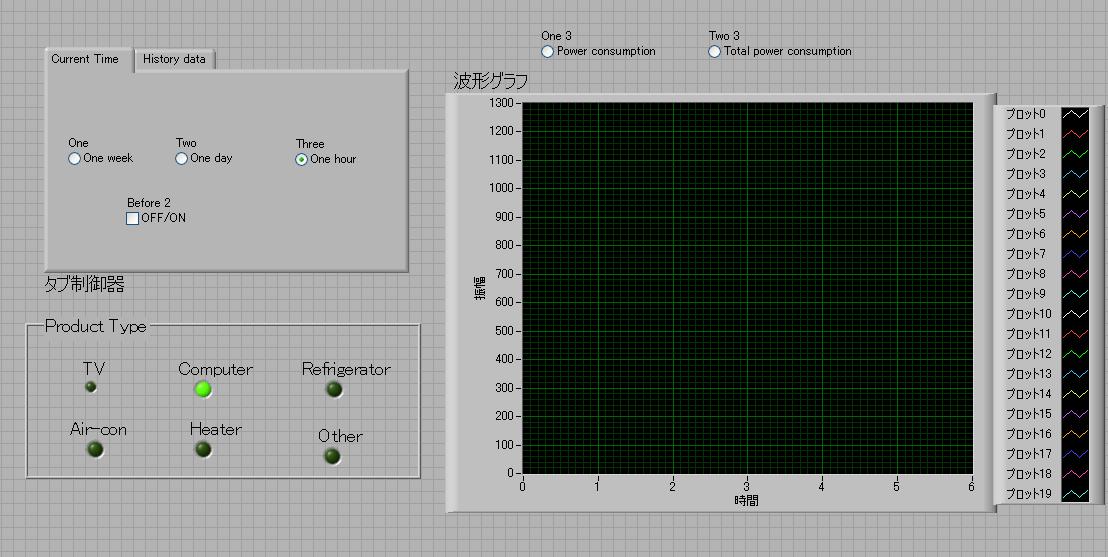 「11/05のsoftware」をウェブ検索する
2007年11月06日(火) 14:15:36 Modified by
kenfeng
添付ファイル一覧(全1件)