Wish List
LV16 Amulet of Protection+4
LV17 Mantle of the Golden General+4 [AV2]
LV19 Medic's Amulet+4 [AV2]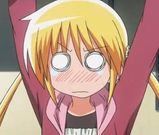 (元ネタ:三千院ナギ/ハヤテのごとく!)
Power Summary
フォーシェパワーサマリ
Detail
Fauche Trois-mille/フォーシェ・トロワミル
Elf, Marshal, Freedom Fighter
Warlord Option: Combat Leader
Commanding Presence Option: Bravura Presence
Alignment: Good
Gender: Female
Deity: Boldrei
Background: Lucky Child (Religion class skill)
Character Theme: Noble[Dragon399]
運用
前線に出て味方に殴らせる。
Standard Actionは、基本的にCommander's StrikeとDirect the Strikeに使用。フルボッコモードになったらBand of Fellows(下記参照)を使用。雑魚多めの時は嫌がらせでStorm Pillarを使う。
Encounter AttackやUtilityは、immediateかminorで使用。
Band of FellowsはDailyだが、Effectで味方全員が目標にMelee Basic Attackを行なえるReliable Keyword付きパワー。
なので、自身ではひたすら攻撃の当たらないビルドにしている。(STR9で非習熟のparrying daggerでDouble Teamを適用して殴る、
当たったら
Eleven AccuracyやLuck Bladeの効果で振り直す)
Ninth Legion Studentの効果で、Opportunity AttackにDirect the Strikeが使える。
pickが必須なので、自ターン中はparrying dagger、ターン終了時にpickに持ち替える。持ち替えにはfamiliar(Rakshasa Claw)を使用。
Dragontooth Shieldがpick類として武器攻撃可能であり、盾装備も満たしているので、これ1個で条件を満たすことが判明!
Combat Leader(およびCombat Commander feat)に変更したので、パーティ全員のイニシアチブに+7ボーナス。自身もOrb of Nimble thoughtを持ち高いイニシアチブをとって、Guileful Switch powerによってその局面で早く動くべき味方にイニシアチブ順を譲る。
Racial Traits of Elf
Medium Size, Speed 7 squares, Low-Light vision, Elven Accuracy power, Elven Weapon Proficiency(longbow and shortbow), Fey Origin, Group Awareness(non-elf allies within 5 squares of you gain a +1 racial bonus to Perception checks), Wild Step
Languages: Common, Elven
Class Features of Marshal(Warlord)
Combat Leader: You and each ally within 10 squares who can see and hear you gain a +7 power bonus to initiative.
Commanding Presence(Bravura Presence): When an ally who can see you spends an action point to take an extra action and uses the action to make an attack, the ally can choose to take advantage of this feature before the attack roll. If the ally chooses to do so and the attack hits, the ally can either make a basic attack or take a move action after the attack as a free action. If the attack misses, the ally grants combat advantage to all enemies until the end of his or her next turn.
Inspiring Word power: 2/encounter, and once per round.
Path Features of Freedom Fighter
Comrade's Help: You can use the aid another action as a move action when aiding a skill or ability check. If you are aiding an escape attempt or a skill or ability check to break bonds or find escape (Thievery to open a lock on chains, Strength to break down a door, Perception to find a way out, and so on), the bonus you grant for a successful DC 10 ability or skill check equals 4 instead of 2.
Fight For Your Freedom : When you spend an action point to take an extra action, all allies within 10 squares of you that are marked or grabbed by enemies can make a basic attack as a free action. If an ally's basic attack hits a target that is marking or grabbing that ally, the mark or grab ends. If no ally within range is marked or grabbed, you can instead choose one ally within 5 squares of you to make a basic attack as a free action.
FINAL ABILITY SCORES
STR 9 = 8 +1LV
CON 14 = 13 +1LV
DEX 14 = 11 +2racial +1LV
INT 24 = 18 +2racial +4LV
WIS 11 = 10 +1LV
CHA 16 = 12 +4LV
AC 32 = 10 +7LV +7INT +3Armor +4enh +1shield
Fort 28 = 10 +7LV +2CON +1class +2feat +3enh +2(armor) +1item
Ref 30 = 10 +7LV +7INT +2feat +3enh +1shield
Will 28 = 10 +7LV +3CHA +1class +2feat +3enh +2item
HP: 96 Surges: 9 Surge Value: 24
Initiative +23 = +7LV +2DEX +7item +7(Combat Leader)
Initiative +17 = +7LV +2DEX +1item +7(Combat Leader)
※2011年6月updateで、Orb of Nimble Thoughtsに修正が入った。
TRAINED SKILLS
Arcana +19, Diplomacy +17, History +19, Intimidate +15, Religion +19
UNTRAINED SKILLS
Acrobatics +9, Athletics +5(+2 to Jump), Bluff +10, Dungeoneering +7, Endurance +9, Heal +7, Insight +11, Nature +9, Perception +9, Stealth +8, Streetwise +10, Thievery +8
POWERS
Basic Attack: Melee Basic Attack
Basic Attack: Ranged Basic Attack
Elf Racial Power: Elven Accuracy
Character Theme Utility: Noble Presence
Warlord Feature: Inspiring Word
Warlord Attack 1: Commander's Strike
Warlord Attack 1: Direct the Strike
Warlord Attack 1: Powerful Warning
Wizard Attack 1: Storm Pillar
Warlord Utility 2: Shake It Off
Warlord Attack 5: Scent of Victory
Warlord Utility 6: Guileful Switch
Warlord Attack 7: Friendly Fire
Warlord Attack 9: Awakened Wrath
Warlord Utility 10: Tactical Orders
Freedom Fighter Attack 11: Self-Sacrificing Strike
Freedom Fighter Utility 12: Inspiring Example
Warlord Attack 13: Impromptu Attack
Warlord Attack 15: Band of Fellows
FEATS
Level 1: Ninth Legion Student
Level 2: Lend Strength
Level 4: Lend Might
Level 6: Double Team
Level 8: Arcane Initiate
Level 10: Improved Defense
Level 11: Martial Accuracy
Level 12: Combat Commander
Level 14: Arcane Familiar
Familiar
Soarwood Wings Speed 2, fly 6 (hover)
Constant Benefits
You gain a +2 bonus to Athletics checks to jump.
You gain a +1 bonus to your fly speed, when you have one.
Active Benefits
Soarwood Lift: Once per encounter as a move action, your soarwood wings fly an adjacent ally (or you, if you are adjacent) up to 6 squares, then lower the creature gently to the ground.
ITEMS
Main-hand: Luckblade Parrying dagger +1 [LV4, 680gp][AV2]×5
Off-hand: Orb of Nimble Thoughts+1 [LV3, 680gp][PHB3]
Arm: Dragontooth Shield, Light Shield [LV7, 2600gp][DragonMagazine385]
Body: Magic Feyhide Armor +4 [LV16, -]
Head: Golden Crown of Battle Command [LV14, -][AV2]
Neck: Amulet of Protection +3 [LV11, 9000gp]
Waist: General's Belt [LV15, -][AV2]
Feet: Acrobat Boots [LV2, 520gp]
Tattoo: Demonskin Tattoo [LV3, 680gp][AV2]
Other: Whistle of Warning [LV8, 3400gp][AV2]
Other: Longbow+2, Magic Weapon [LV6, -](by Character Theme)
Adventurer's Kit
Rest 720gp